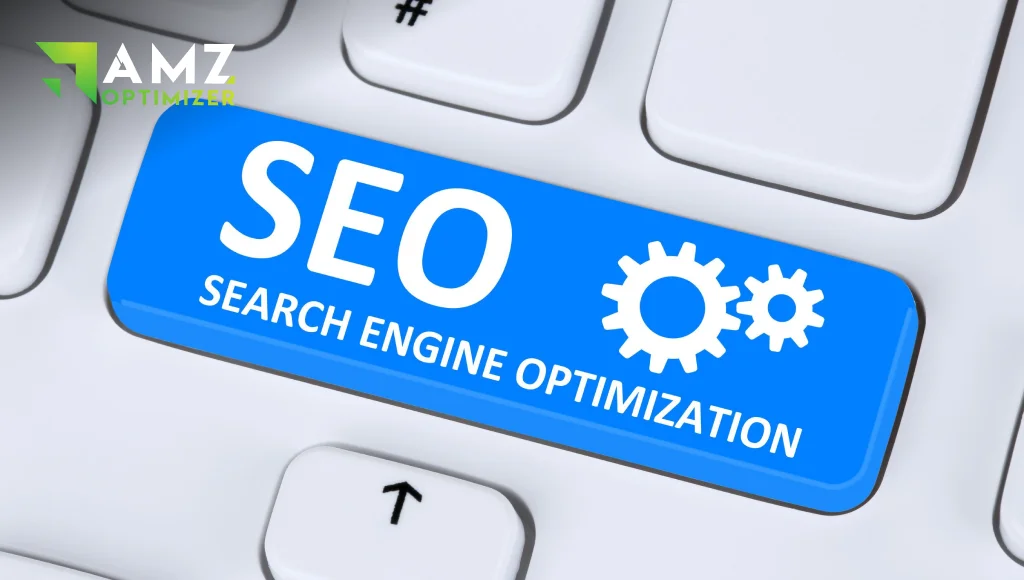 August 15, 2023
How To Optimize Your Listing For Amazon Seo
Want to optimize your ad but don't know where to start or how to get started? Don't worry! You're in the right place to learn more about product listing optimization. Amazon SEO is not an easy task. It takes a long time. To place your product at the top of search results and increase conversion rates and sales, you need to understand every fundamental concept. On this page, we discuss everything regarding Amazon SEO. At the end of this blog, you can write your own listing copy and headline to optimize Amazon SEO.
What is Amazon SEO, and Why Should You Care?
Amazon SEO, also known as Amazon search engine optimization, is a way to optimize your product listing. Through this process, you can increase your product sales and conversion rates and help buyers find your brand and products.
Boost sales
Drives more traffic to your site
Increases conversion rate
Increase your brand and product visibility.
How does Amazon SEO work?
To understand the function of Amazon SEO, you need to understand the Amazon A9 Algorithm. The A9 algorithm chooses which products to rank. This algorithm works by scanning your product search results, sales history, reviews, and other factors.
The Amazon A9 algorithm search engine ranks products by two parameters:
Relevance: This indicates how well your product corresponds to the search query.
Performance: Tells about your product's sales and how well it has sold previously.

Now that we have discussed the Amazon A9 algorithm and how important it is to rank your product, we will have a basic understanding of Amazon SEO's role in product listing optimization.

These include the Amazon search box, search results, search filter, and sponsored products.
Amazon Search Box:
Shoppers buy your products by typing a word or phrase in the search box on the top of Amazon's homepage. Amazon extracts the appropriate term or phrase according to the buyer's search. Consequently, online shoppers can find your product by refining their search results.
Amazon Search Results:
The following factors can determine Amazon search results:


High-quality images
Optimized title
Optimized product description
Sales History
Reviews
With SEO, you can improve these factors to rank your product at the top.
Amazon Search Filter:
Amazon SEO works in search filter by categorizing your products into;


Departments
Best seller product
High and Low price
New arrivals
Electronics
Customer Reviews
Digital devices
Movers and Shakers
Program and Features
Sponsored Products:
Sponsored products are cost-per-click (CPC) ads that promote individual listings. These ads appear at the top of shopping result pages or product detail pages. With the right Amazon SEO strategies and PPC campaigns, you can also sponsor your products. By sponsoring products on the site, Amazon SEO helps you reach buyers with high intent who are actively looking for products like the ones you have listed.
7 Best Practices for Amazon Product Listing Optimization You Can't Afford to Ignore:
Conduct Keyword Research:
The most crucial step in Amazon SEO is conducting keyword research. It is not that difficult to choose the right keyword for your product once you understand the right way to conduct keyword research.

Go to Amazon.com and search for keywords related to your product. List out those keywords and check how popular they are. Check your competitors' keywords as well to see what strategy they are employing to get their product to the top of the search results.

By doing this, you will now have an idea of what keywords to give your products. Include both short-tail keywords and long-tail keywords.
Optimize Product Title:
The customer first sees your product title. Then they go for the product description. If they find your title captivating, there are more chances that they will click on your product.
Your title should not be too long. It must be between 80 and 100 characters long. The first letter of each word is capitalized, except for prepositions and articles. And first and foremost, you should add a brand name to your title.
This is the best way to introduce your brand to your audience when they see the title. Make sure to add keywords that are relevant to your product. It will help your product appear in the top search results.
Add High-Quality Image:
Use images wisely. A good image will help you increase your conversion rate. Most customers are drawn to product images because it's the only way they can interact with your product without touching it.

Your product image gives them an idea of ​​how to integrate this product into their daily lives and why it is useful for them.

Amazon also has the option to zoom in on your image. Therefore, take good photos in proper lighting. Take images from every angle so customers can see every aspect of your product.
Optimize Product Listing:
Try to communicate with your customers. This way, you'll be able to educate them about your product and persuade them to buy it. Below are the key factors that will guide you in optimizing your listing information.
Use at least 5 points for each product.
Start each point with a capital letter.
Don't use promotional and time-consuming content.
Keep bullet points under 1000 attributes to improve readability.
Highlight key features related to the product, such as age, color and size.
Optimize Product Description:
In this step, you can provide valuable information to your audiences. Don't write a long paragraph because they won't spend much time reading your long and boring paragraph. Make it simple and break your information into bullet points. This will make it easier for your customers to learn more about your product.
Compare Prices:
Price is the most important factor for Amazon shoppers. It is important to understand that customers choose the best product at the best price. Don't overprice your product if it's already selling at a low price for the same keyword.
Backend Keywords:
Backend keywords are keywords that you can use on your product listing but that audiences can't see. These keywords help to rank your product.

Customers use different names or keywords to look for the same product, and you can't include all of those keywords in your product description.

Amazon gives you five lines with 50 characters each for backend keywords. However, don't exceed this limit. Choose the best backend keyword for your product to help you rank faster.

Here are the best practices for your backend keywords:
Don't repeat keywords:
While listing your backend keywords, don't repeat the keywords that you have already used in your product listing. Amazon doesn't rank the product with repetitive keywords or too many keywords.
Don't use commas:
You have limited characters. So, don't use commas because they take up valuable space and Amazon sees them as your unique keyword.
Include synonyms and spelling variations:
Sometimes people misspell keywords or use a different word to find the same product. You can take this into account by including these keywords in the backend of your website.
Amzoptimizer can help you optimise your product listing:
Amz Optimizer is the best option if you want an agency to help your product rank at the top of search results. We are a group of Amazon SEO professionals.

Our Amazon SEO services can help you improve sales, enhance conversion rates, and generate more visitors to your website.
The Bottom Line:
Amazon is the biggest eCommerce marketplace, and sellers face a lot of competition. However, it is not easy to rank on Amazon's top search results, but by following these tips, you can optimize your product listing to the next level.