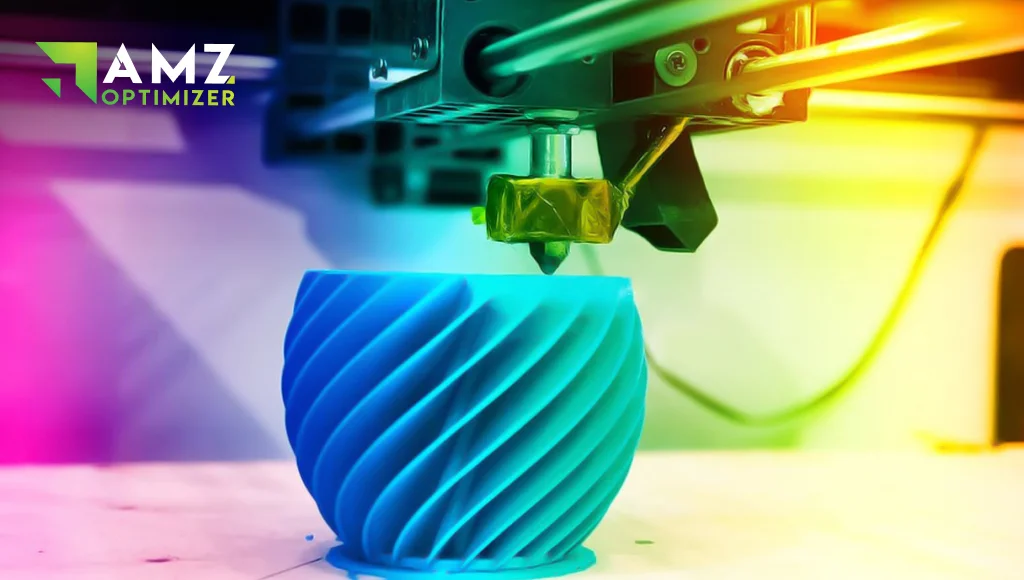 How much does the 3D printing service cost?
3D rendering or 3D printing is an indisputable and rapidly spreading technology. This technology is used by many branding companies, product designers, and interior designers to bring their products or objects to life. 3D product rendering services are now available practically everywhere at various pricing. Yet, many merchants are concerned about the cost of 3D rendering. To overcome this, I want you all to have a knowledge of what 3D rendering or 3D printing is.
After reading this article you will have the whole knowledge of 3D rendering and why you should consider it and what are the factors you must consider when hiring any 3D renderer for your project.
What is 3D Rendering?
3D rendering, also known as 3D printing or 3D visualisation, is the process of creating a photorealistic image from a 2D model or sketch. Many manufacturers and retailers use this technique to give their products a realistic look. 3D rendering versus photography is much better as you don't have to wait for the final product to do a 3D render and then upload it to the website. While for photography, a final product is required to upload the images to the website. Sometimes product production takes time, and you want to launch your product very quickly. Then consider 3D rendering, as you can create a 3D model of your product using a simple sketch and 2D drawing. Through 3D rendering, you can easily convey your product design ideas before they're even launched.
Factors That Affect the 3D Rendering Cost:
• Project type: 3D rendering services cover a wide range of tasks. 360-degree views, lifestyle photographs, panoramas, product images, and virtual reality are examples. The cost of 3D rendering varies depending on the type of project.

• Hourly payment: The 3D renders are also paid on an hourly basis. The payment will be greater if the job is large and intricate.

• Turnaround time: This aspect is determined by the 3D artist's talents and the length of time it takes to complete the job. As a result, the cost of 3D rendering turnaround time is also determined by 3D renderers.

• 3D models: The cost of 3D product rendering service is also affected by the sort of 3D model you build. The cost will be high if the 3D model is detailed and intricate.

• Custom designed textures: Creating a 3D model alone is insufficient. Textures and realism are also required to provide your product's 3D rendering a realistic appearance. Yet, the more distinct the textures, the greater the price.

•The number of views: The 3D product rendering service fees is also determined by the number of views from which your product will be displayed. Each angle, whether top-down, 360-degree, or close-up, is important in demonstrating your goods. As a result, the quantity of view or angle determines the cost of 3D printing.

• Resolution: Full HD shots are the recommended resolution for 3D rendering. Nevertheless, different formats and resolutions incur additional costs because the entire 3D model must be edited to fit in multiple forms such as catalogues, magazines, product flyers, billboards, and so on.

•Post-production: This step involves giving the final touches to the 3D rendering. To refine your 3D rendering, this step is important as it involves setting the colour, lighting, etc. So, if you want the post-production step in 3D product rendering service for your project, that will also influence the cost.


Why Do 3D Artists Cost More?
In 3D rendering it is not only the rendering software that creates the 3D model but also the labor that is involved in it. The task of 3D rendering in not a straightforward. An artist has to do many step to create a perfect and professional 3D rendering. The cost of 3D product rendering service depends on both rendering software and a 3D renderer. However, to get the best 3D display, you need to invest some money to get professional results.
How To Choose The Right Type Of 3D Rendering Service For Your Project?
Choosing the right 3D product rendering service is a daunting task. However, it is important to consider the type of project you are working on. You also need to consider the budget you have and the level of quality you need for your 3D renderings.

The 3D rendering costs vary concerning project complexity, quality, and standards. By finding the right 3D rendering company, you can save time and money in the long run, as well as ensure that you will get the best results.

Below, I will discuss a few steps to guide you in finding the right 3D product rendering service for your projects.
1. Determine your project needs:
First, you need to identify what type of 3D product rendering service you want. There are many services you can adapt to, like lifestyle rendering, product rendering, 3D animation, interior design rendering, etc. Depending on your project standards and requirements, you can choose one of these. By doing so, you will know exactly what you will be getting, and you can also measure your project scope and budget.
2. Research potential rendering companies:
This is the most crucial step when searching for a 3D product rendering service. To find the perfect fit for your 3D rendering project, search for rendering companies that have good customer reviews, ratings, and pricing. Consider these factors when choosing the rendering company for your project.
3. Evaluate their technology and software:
Every rendering company mentions in their portfolio what rendering software they will be using in creating your project's 3D model. However, this is the most important thing to look at when hiring any 3D renderer.
4. Consider their communication and collaboration process:
Once you find a good 3D artist for your work, make sure that their communication skills are good and that you have all the requirements for your project with them. So, later, you won't regret it and will get the highest quality output on time.
5. Ask for a quote:
Get a quote from the rendering companies that fit your requirements. Compare the quotations and select the company that best suits your requirements and budget.
Why To Consider Amz Optimizer's 3D Product Rendering Services For Your Projects:
Amz Optimizer's 3D artists have unparalleled knowledge and experience in 3D product rendering for Amazon. We know your product inside out and can best represent it with realistic yet eye-catching photography.
We believe that each product is unique and deserves special attention. That's why we offer high quality product visualisation services tailored to your individual needs.
And most importantly, we do it at the most competitive price. Rather than settle for low-quality product images, use our 3D product rendering services to bring your product to life. Let us help you showcase your product glory.
Closing Thoughts:
3D rendering is the most effective approach that any seller and business owner should use to boost brand sales and visibility. With this in consideration, choosing the proper 3D product rendering service might be difficult. As a result, this article will assist you in locating the best 3D rendering service for your project, one that will supply you with competent work at a fair price.