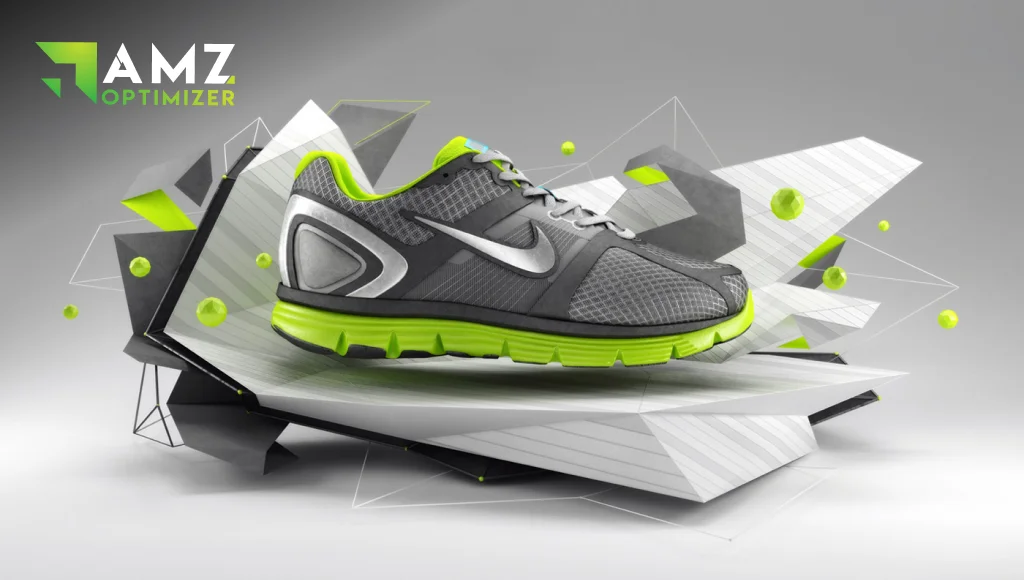 August 15, 2023
Is A 3D Product Rendering Service Going to Help you Sell?
In this digital age, we have many digital technologies that have made marketing easy in an online marketplace. We have many advancements that we can utilize as a part of our business to make it successful, like 3D rendering.

3D rendering plays a big role in Amazon listing optimization. With good image rendering, you can attract your customers, and not only this, but your website sales and traffic will increase.

With the help of 3D product rendering, you can produce a real-life image of your product even if it hasn't been manufactured.

3D rendering is the process of creating three-dimensional images on rendering software with the help of your product sketch. To create a render of your product, the presence of the product as compared to traditional photography is not necessary. You can produce a render of your design with a simple sketch. This 3D product rendering also gives you an idea of how your product will look in the future. You can also make changes in your product manufacturing with the help of your product render.
Benefits of 3D product rendering:
• Improve visual representation:
3D rendering provides a realistic image of your product and gives customers satisfaction that your product will look the same when they buy it. By rendering your product, you can improve your product display look and also improve your Amazon listing optimization.

•Cost and Save Time:
The cost of 3D rendering depends on the product or design you are rendering. Every design has a different price. But the general cost of 3D rendering is less than traditional photography. Also, it saves a lot of your time. You can launch your product image on the site if your product has not been manufactured yet. Then, with the help of rendering, you can launch a perfect product. Hence, it reduces the need for physical prototypes and photoshoots.

•Customization and flexibility:
3D rendering provides great flexibility. You can experiment with many designs and elements to create a perfect render. If you have made any mistakes, you can also customize it later without starting from scratch.

• Increases customer engagement:
3D rendering is not only best for Amazon listing optimization but is also a great option to increase customer engagement. You can publish your rendering on various social media apps to increase followers on your product page.


Is 3D Rendering A Good Option to Increase Sales?
•Yes, it is.
3D rendering is always a good idea for any marketer or business owner. You can sell your services easily with the help of 3D rendering. Audiences engage with images and graphics more. So, if you are selling online and want a successful business in a short time, then you shouldn't ignore 3D rendering for your business and Amazon listing optimization.

3D rendering can increase your sales in the following ways:

•Showcase product features:
You can show every fine detail of your product with the renderings. It is a great way to give customers an understanding of your product. It is also good for Amazon listing optimization, and Amazon recommends a product that shows all the details and features to help customers when they come to purchase on your page.

•Visualization of product variations:
3D rendering allows customers to visualize your product. With different variations of your product, customers experience the interactive exploration of your product that made them buy it.

• Seamless integration:
You can also market your products on different social media and e-commerce platforms to increase engagement and sales. This way, many people will be attracted to your brand and product, and your brand recognition will also increase.


Conclusion:
3D rendering should not be overlooked if you are selling online. This technology has many benefits that may have helped the majority of sellers increase their brand recognition and sales. You can improve your product presentation and allow your customers to visualize it. You can also market the rendering of your product on many platforms. With 3D rendering, you can render anything you want, as it is not limited. Now that we know the benefits of 3D rendering and its role in Amazon listing optimization, start rendering your products and creating captivating renders of your designs.

If you are looking for 3D rendering services, you can hire us. Our Amzoptimizer 3D rendering genies can help you improve your Amazon listing optimization and enhance sales on your products.

I hope this blog has helped you a lot in understanding 3D product rendering, its benefits, and how you can utilize it as the most essential part of your business and marketing.