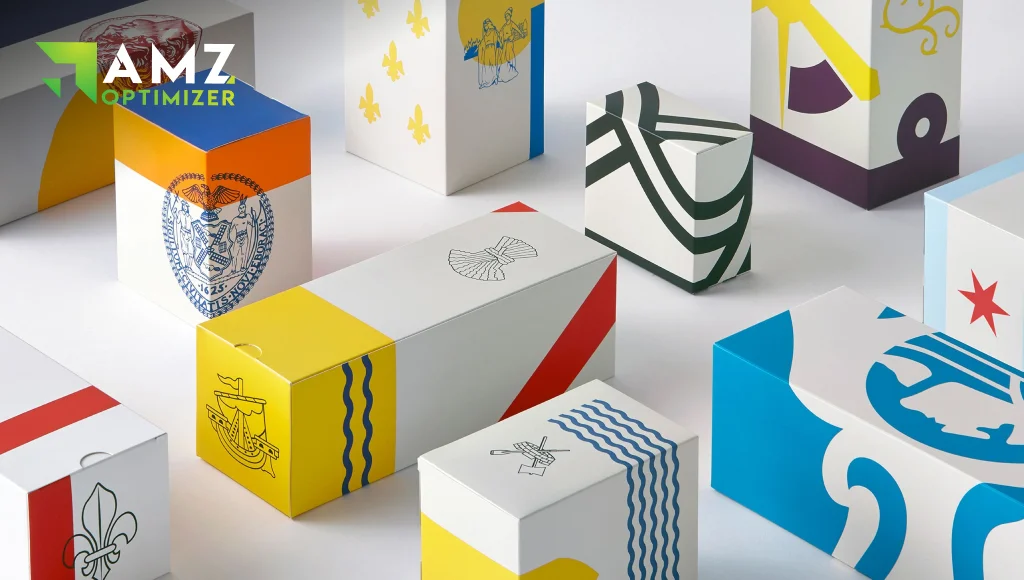 August 15, 2023
The benefits packaging and labelling provide a product include which of the following?
Product packaging and labelling should be the first priority for any business owner. Customers want their products to be of great quality and to look exactly like the product images. That's where packaging comes in, to keep your items safe from contamination and harm during the transportation process.

Hiring a product packaging design company will help you produce excellent packaging and labelling for your goods. And Amz Optimizer provides the greatest services in this field. Our experts can assist you in developing your Amazon product packaging. By employing us, you can win the race in this congested marketplace by impressing your customers at just one glance.
Benefits of Product Packaging:
Protection of the Product:
Good product packaging leaves a trusting impression on your customers. Customers expect the same quality of product as they saw in pictures while making their purchase. And products can accomplish that goal. To become a successful marketer, you should never overlook packaging. Packaging protects your product from fragility, spoilage, damage, or tampering. It ensures that your product reaches the consumers safely and without damage.
Attractiveness and branding:
Spend a little money on product packaging and make it good. This input can leave a positive impression of your brand. This way, your brand's visibility and awareness will grow. A nice package tells about your product's benefits and features while also strengthening the brand's message and image.Product labelling and packaging convey the uniqueness of your product while also assisting you in meeting legal requirements.
Convenience for Customers:
Packaging and labelling should be designed with customers in mind. Small packages are mostly preferred as they are easy to use, store, and deal with. Whereas, you can also use large packaging for large or bulky products.
Differentiation from Competitors:
There are many factors that set you apart from your competitors, such as keywords, product listings, high-quality images, and so on. Product packaging is also one of those factors that differentiates your brand from your competitors. With good packaging, you can engage your customers with your brand and create trust between your brand and customers.
Environmental Sustainability:
Packaging can contribute to environmental sustainability if it is done well. Eco-friendly product packaging reduces waste, conserves resources, and minimises the carbon footprint. Customers are always worried about the packaging—will it be eco-friendly and will the materials that will be used in it be biodegradable or not?
These are the things that you should consider in your packaging, as this can be a turning point for your brand. This way, your brand's loyalty toward your customers will increase, and your product sales will also increase.
Increased sales and revenue:
If you asked my opinion about packaging, I would say the packaging attracts customers more than the product itself. However, invest in packaging and build loyalty with your customers. You must also showcase your product packaging and labelling in your Amazon product listing images so that you know in advance what packaging you will use.
Cost-Effective:
Product packaging provides cost-effective value to your product. It helps reduce the production cost by allowing more efficient manufacturing processes, such as bulk packaging and automation. It also reduces transportation costs and prevents your product from getting damaged.
Enhance Customers' Experience:
Product packaging enhances the customer experience. A package that is easy to open and dispose of can reduce the customer's frustration. However, the same goes for the labeling. Product labelling helps to comply with regulatory requirements, and by adding information such as recipes and tips, a sense of engagement is built with the brands and products as well.
Build Brand Loyalty:
Building brand loyalty is one of the most important things—and also the most difficult step. You may need to go through many steps and processes to build brand trust and loyalty. But, once you do this, you will see an increase in your product sales and brand visibility. With an attractive and appealing brand, you can connect your customers with your product and brand, and this way, your customers will leave a positive impact on your brand.
Informational and regulatory compliance:
Packaging and labelling provide the buyer with important information about the product, such as its components, nutritional content, allergies, and cautions. It assists consumers in making educated selections and avoiding any health hazards or negative reactions. Labelling can also help with regulatory compliance, such as the FDA's labelling laws, the USDA's organic certification, or the EU's CE marking. It can also help to avoid legal ramifications like deceptive advertising, misleading claims, or intellectual property infringement.
Measuring packaging and labelling success
In this step, you can keep track of your success, sales revenue, brand awareness, etc. Product packaging provides a valuable insight into the success of any brand. By measuring packaging and labellingA, you can check your customers satisfaction with your products, packaging, and brand and also identify areas where you need corrections or revisions.
Read More: 10 Amazon Listing Optimization Tips for Boosting Your Sales in 2023
Conclusion:
Product packaging and labelling provide multiple benefits. With attractive and compelling packaging and labelling, you can increase your brand's visibility, product sales, conversion rates, and positive reviews. Packaging and labelling can be a selling point for your business, and with good packaging, you can advertise your product. This way, more audiences will engage with your brand.
FAQs:
The right packaging depends on several factors. These include product shape, size, fragility, and shelf life. You can create attractive packaging for your product by keeping these factors in mind and also keeping your target customer's preferences in mind.
Packaging and labelling your product provides you with multiple benefits and a gradual increase in your brand. It can help you in marketing your product, increase customers trust, increase your brand's sales and revenue, etc.