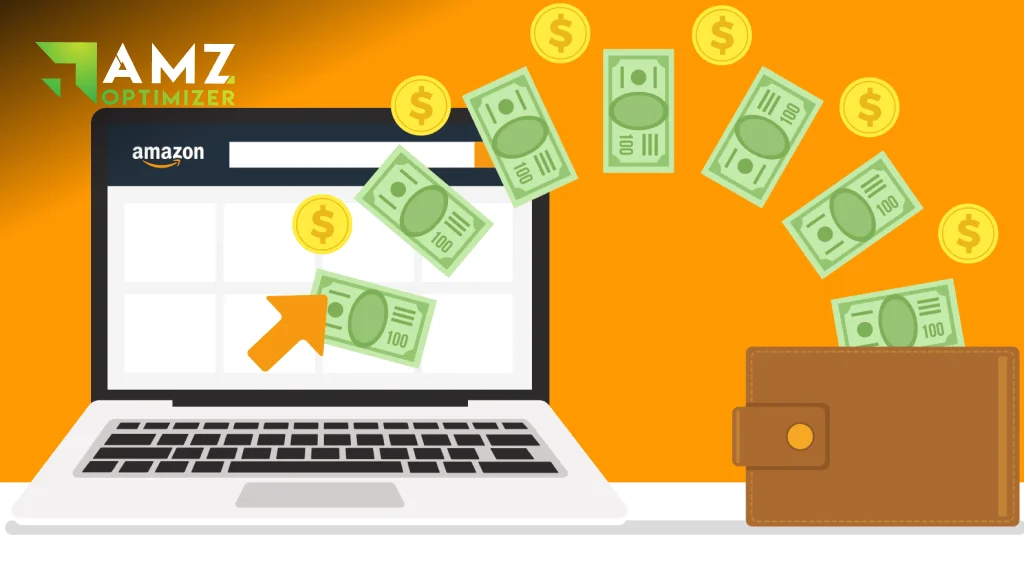 What is Amazon PPC?
PPC stands for Pay-Per-Click. Many other sites offer Pay-Per-Click or (PPC) programs. Amazon offers an affiliated program that allows you to advertise products for them on your site. In this program, you can advertise their program and make some small profit. Keep in mind that it's not a big profit but every single penny counts. There are many other different programs like this but Amazon is one of the biggest among all of them. Many social sites are trying to make Pay-Per or (PPC) Click online advertising programs available. So many people are getting involved in it day by day. Most of the sides are free to use, Pay-Per-Click or (PPC) is a way to make money for them. You can advertise by posting ads on your site. Pay-Per-Click or (PPC) makes your ad visible to all users on your side.

Amazon PPC Ad Types
There are three types of Amazon PPC ads:
Sponsored Product Ad
Product Display Ad
Headline Search Ad
Sponsored Products Ad:

Sponsored ads depend upon the keywords and allow the business to advertise their products. Sponsored ads always seem great when it comes to click-through rates and sales conversion. Select a product, choose some relatable keywords and allocate a budget to set up Sponsored product ads. Amazon will automatically target your sponsored ad to a suitable audience.



Product Display Ad:

A product Display ad is the second type of PPC ad that is available on a product page. These ads allow you a self-service option, which is paired with the ASIN. It has its screen placement section, budget, and differs greatly in the conversion rate. Amazon allows sellers to meet each agreement with the desired audience for a display ad.



Headline Search Ad:

Headline Search ad is limited to the particular product. These ads appear on the top of search results with the brand logo. These ads are also known as Banner Ads. They intend to increase the chance of a product being seen. This sort of Amazon PPC ad offers the biggest range of customization.



Why PPC is Important for Sellers?


There are millions of products on Amazon, Therefore, the seller uses Pay-Per-Click or (PPC) to get your products noticed. PPC advertisements help increase your product's reach on the platform. Amazon will also help a seller to sell their products faster and increase your organic ranking. PPC is the easiest way to rank products high and also get increase sales potential. Seasons like Easter, Christmas, Halloween, etc. The seller can see the biggest and maximum sales potential with the help of PPC.



Requirements to Run a PPC Ad


It is important to make sure that every seller meets the following requirements before running a PPC advertising campaign on Amazon.



Seller Account:

Advertiser, you must have an inactive seller account.



Shipping:

An advertiser should be able to ship related products anywhere in the world.



Buy Box:

The advertiser must have met the Buy Box eligibility criteria, which involve further conditions like holding a professional seller account, show metrics (for cancellation rates, order defect rates, late shipment rates, etc.)



In-Stock:

The advertiser must have In=Stock available to prevent products to go out of stock.



Amazon Brand Registry:

The advertiser must have registered to Amazon Brand Registry. The concept of the Amazon Brand Registry is to ensure intellectual properties and offers a better experience.



How to Get Started on Amazon PPC Campaign





1) Choose your Product:


First of all, you have to select few different products to advertise, whether you are creating Sponsored Product Ad, Product Display Ad, or Headline Search Ad. In this way, your product will work together to drive more clicks and generate sales.



2) Research your Keywords:


Select your product, then research your keywords. You can select manual or automatic campaigns. Through an automatic campaign, amazon sets keywords for your ad based on your product to target customers automatically. While manual campaigns depend upon sellers to provide keywords.



3) Optimize your Product Listing:


Listing Optimization on Amazon will help you to rank higher in search results on Amazon. Make sure to have a perfect product title, a detailed description, and list all features of your product. Use professional images related to your product and use high-resolution images.



4) Create your Campaign:



Follow these steps to create your Campaign
Log in to your Amazon Account
Click the "Advertising" tab
Select "Campaign"
Select one of the following Ad:
Sponsored Product Ad
Product Display Ad
Headline Search Ad
Amazon will ask you the following questions:
Your campaign name
Your start date
Your end date
Your daily campaign budget
Choose your Targeting
Amazon will ask you to choose your targeting setting, you can choose Manual or Automatic targeting.



Automatic targeting:

Amazon uses your product and makes keywords accordingly to target relatable customers through ads.



Manuel targeting:

Amazon asks you to provide your keywords related to your product to target customers through ads.



5) Submit your Ads


Once your ad is submitted, Amazon will take few moments to review it and then your ad will be published for customers.



Conclusion



Pay-Per-Click or (PPC) ads work will always continue and will require constant upbringing and supervision when done perfectly. With proper strategy, you can take your business and your profit to the next level with the help of PPC.