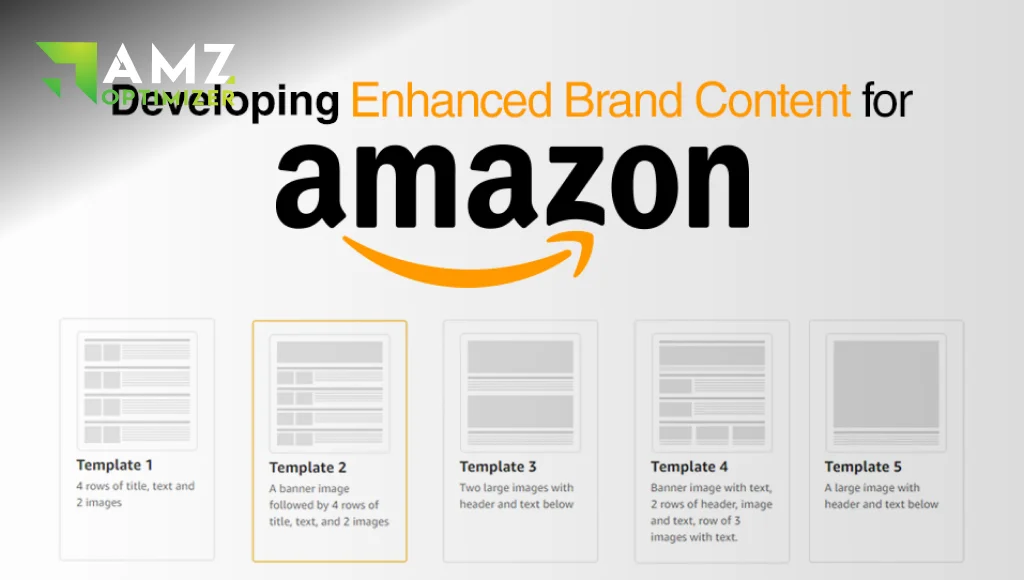 August 15, 2023
What Is Ebc For Amazon?
Enhanced Brand Content on Amazon or (EBC) was introduced in 2016. The properties of this content are to represent the best value of their product with the help of better images and text placement. By adding EBC to your item may bring about a higher transformation rate, increase traffic, and increment deals
Amazon ECB Eligibility Requirements
This feature is just accessible for professional sellers with their brand enrolled through the Amazon brand registry process. Sellers who are part of the "Launchpad'' or "Amazon Exclusive" selling programs are also eligible for Amazon Enhanced Brand Content.
Perks Of EBC
EBC or Amazon Enhanced Brand Content can be utilized to address the most applicable questions by providing relevant product details to the customers. It helps more rapid purchases and possibly reduces product returns. Amazon Enhanced Brand Content not only helps the user easily access relevant information about your ASINs (Amazon Standard Identification Numbers) but it can also help drive conversion campaigns. Sellers can also differentiate between their brands by displaying some unique brand stories, which can help better ads. Performance and revenue.
How to set up EBC for Amazon?
To set up ECB or Amazon Enhanced Brand Content, you first need to register your brand on Amazon Brand Registry because Enhance Brand Content is only eligible for registered brands. After registering your brand on Amazon Brand Registry you need to follow these few steps.
Login to "Vendor Central" then click on "Merchandising" Menu and then click on "A+ Detail Page"
Then select the "Self-Service" module or "Amazon Builds for You" module.
Self-Service Module:
In the Self-Service module, the Seller is expected to provide all the materials and copies.
Amazon Builds for You:
In this Module, the Seller will provide Amazon the materials, and Amazon will select the photos and designs for your A+ Detail Page.
Tip:
Fees for packages will depend upon the time and Cart price will depend on the module seller selected.
Things Seller Need to be Aware About EBC
There are things in Amazon Enhanced Brand Content that sellers need to be aware off to prevent any kind of misfortune or in other words 'Suspension'.
Listing of any Guarantee.
Use of images that copy the Amazon logo or any other Trademark infringement.
Including links that lead customer's off from Amazon.
Uploading of low-resolution images.
Listing of typos or other grammatical mistakes
There are many more limitations but these are the main things sellers need to be aware of to prevent Amazon Suspension.
EBC Best Practice
Resolution:
Make sure your images have the right size and resolution. These requirements will vary depending on the module you choose.
Content Errors:
Make sure not to use some of the symbols and special characters that are forbidden such as register brands and trademark symbols.
Hyperlink:
You cannot include hyperlinks to other websites.
Banners:
Banners are an incredible method to separate your item detail page. It helps the seller to grab customer's attention and provide more information about your product or brand through the image.
How to Reduce Bounce Rate
Consumers know that there are thousands of products on Amazon that meet their specific needs at a particular moment. When they find a product of their choice, they will often use it as a reference point and compare features and prices. Amazon claims that by adding EBC to your product listing you can increase sales by an average of 3% to 10%. Amazon Enhance brand content or EBC help sellers to engage more customers, generate more sales, and reduce bounce rate. It can also be helpful for customers to see your product as something that enhances their life.
Conclusion
Amazon Enhanced Brand Content or EBC helps sellers to represent the best quality of their product and stand out. However, not only Enhance Brand Content, but Search Engine Optimization (SEO) or relatable keywords also play an important role to rank your listing at the top of the page. Since it is free, there is no downside to giving it a try.